Kitchen household items wholesale & supplier
Any questions?
You are always welcome to contact us with any questions you might have.
Wholesale kitchen supplies from designer brands
The kitchen is the home's heart. For this reason, we offer a large selection of great kitchen household items for wholesale. Find kitchen supplies in a beautiful exclusive design with a combination of aesthetic, functionality and quality. The tools are, apart from being very nice to look at, easy to use. Order everything you need for your retail store or web shop from one place in bulk.
In a kitchen, equipment and materials that are decorative, functional and of the best quality are essential. We offer a wide assortment of practical things for the kitchen, where the choice of products always depends on functionality and quality - and this is also reflected in the many different brands. With us you will find all equipment for your kitchen from leading design brands. We offer pans in excellent quality from brands such as Eva Trio, Tefal and Jamie Oliver; sharp knives from Global and Eva Solo, but also baking equipment such as the classic Margrethe bowl from Rosti that comes in all sizes and colors. The possibilities are many - and you can also easily navigate to kitchen machines and find a lot of ​​options such as blenders, coffee grinders, kettles, food processors and much more from brands such as Electrolux, DeLonghi, OBH Nordica and Kenwood.
Sign up and get access to a large range of kitchen supplies
Whether you are looking for products to prepare delicious dishes with meat and vegetables, bake bread or brew aromatic coffee and tea, you are guaranteed to find it among the many indispensable wholesale kitchenware we have for cooking. Find everything in kitchen supplies such as cutting boards, grater and mandolin iron, salt & pepper grinder and whisk. Cut and chop ingredients with kitchen knives and scissors such as chef's knives, herb knives, bread knives, scissors and knife sets. Or find pots and pans such as pot sets, frying pans, saucepans, wok pans and grill pans. If you are looking for powerful kitchen appliances, then you will of course also find mixers, blenders, food processors, kettles, hand mixers, toasters and juicers in our wide range of wholesale kitchen supplies. Find everything for baking bread and cakes, such as baking tins, baking utensils, mixing bowls, baking pans and kitchen scales. People can also become their own barista with products such as coffee machines and espresso machines.
Life is lived in the kitchen, and with the equipment in order, it is more fun to unleash creativity in the heart of the home. At Entertainment Trading A/S we have a large selection of kitchen supplies and quality is an important ingredient with us, and something we never compromise on. Order wholesale kitchen supplies with competitive prices and worldwide shipping.
Become a customer
Ready to get started?
Entertainment Trading is a real trading house, constantly looking for new suppliers and business partners: We work with everyone from small local businesses to the world's largest supermarket chains.
Products in this category
Selected products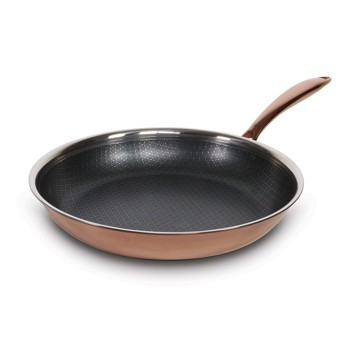 Sobczyk - Hybrid Frying pan Ø28cm - Rose (LIMITED EDITION)
Kitchen and dining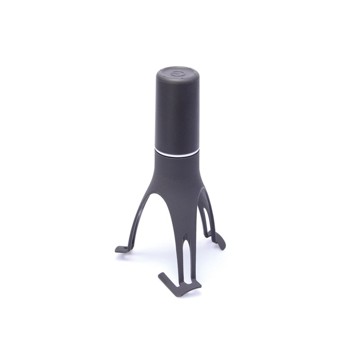 Stirr - Sauce Stirrer (New Model)
Kitchen and dining
Sobczyk - Hybrid non-stick frying pan Ø24 cm
Kitchen and dining
Brands in this category
Featured partner brands