SodaStream wholesale distributor
Any questions?
You are always welcome to contact us with any questions you might have.
Explore great SodaStream machines wholesale
SodaStream, soda machine, sodastreamer, SodaStream machine. There are many names, but common to all names is a machine that can turn ordinary tap water into sparkling water or soda if you add syrup. Are you looking for SodaStream wholesale? Then you will find a wide selection in our B2B shop. All our SodaStream are high quality and at reasonable wholesale prices.
The taste of bubbling fresh sparkling water can be something so satisfying. But the aftertaste can sometimes be a bit bitter when another empty plastic bottle is thrown into the pile. We all know that plastic bottles corrode the environment. With a SodaStream in your kitchen, you can easily and quickly make your own soda or sparkling water and never run out. All that is needed is a carbonic acid cartridge, a SodaStream machine and tap water. Order SodaStream wholesale in bulk with Entertainment Trading A/S as your SodaStream distributor easily and conveniently.
Sign up and get access to B2B shop with SodaStream
A SodaStream works by adding fresh water to the bottle you got with the SodaStream. Then screw the bottle on your soda stream and press the power button, then the water is carbonated. The more time it gets, the more bubbles the water will get. At Entertainment Trading A/S you will find many good wholesale SodaStream. We have a large selection of SodaStream's smart machines at competitive prices with fast and worldwide delivery.
Become a customer
Ready to get started?
Entertainment Trading is a real trading house, constantly looking for new suppliers and business partners: We work with everyone from small local businesses to the world's largest supermarket chains.
Brand products
Selected products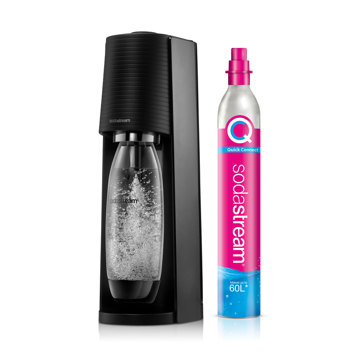 Sodastream - Terra - Black ( Carbon Cylinder Included )
Appliances
Sodastream - GAIA - Black With 2 x Free Pepsi Max Sirup ( Carbon Cylinder Included )
Appliances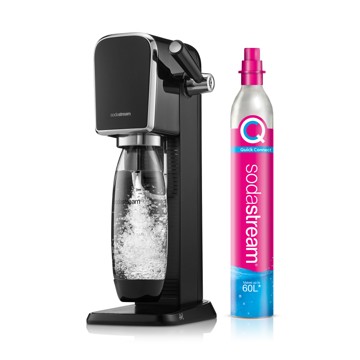 Sodastream - Art (Carbon Cylinder Included)
Appliances