Headphones wholesale & supplier
Any questions?
You are always welcome to contact us with any questions you might have.
Find wholesale wireless headphones as well as wired
Whether it is for music, gaming or voice chat, a good headset is absolutely indispensable. For most people, music is a part of their everyday life, or the headset is an indispensable thing for work or study. On this page you will find a wide selection of different wholesale headphones, both classic headphones, earbuds, in-ear headphones, headsets with a microphone and accessories for headphones. Get access to our large B2B shop and see current prices and stock always.
With headphones, there are three different types, each covering their own needs. Over-ear headphones cover the entire ear, while on-ear sits on the ear itself. In-ear headphones are less like earplugs as they sit inside the ear itself. All three can deliver high quality sound and you can get them both with and without wire. At Entertainment Trading A/S we make sure to offer all kinds of different wholesale headphones and earplugs both wireless, Bluetooth and wired. When talking about wireless headphones and Bluetooth headphones, they are basically the same type of headphones.
Whether you are looking for wireless or wired headphones, you can find it in our wholesale selection. Wireless headphones have the clear advantage that they are convenient to use. However, it has the effect that the sound must be compressed, which can give a slightly poorer sound quality. However, you can usually plug a cable into the wireless headphones so you can enjoy uncompressed audio as well. With wired headphones, the sound should not be compressed. This means that you always get the best possible sound from the headphones. They also have the advantage that they do not run out of power. Explore our selection of both wholesale Bluetooth headphones and wholesale wired headphones at competitive prices.
Sign up and get access to headphones from many well-known brands
We have wholesale headphones from many well-known brands, such as JBL, DON ONE and Astro. Our range of headphones is wide, and you will find headphones that are perfect for work, study, music, gaming, everyday life and sports. Our assortment of wholesale headphones ranges widely on the price scale. You also get good quality with our most cheap headphones - however, there is a correlation between price and quality. Get access to our B2B shop and always see the current prices and stock, and order in bulk with fast worldwide shipping.
Shut the world out and always get the best sound quality with active noise reduction. Check out our selection of wholesale headsets with active noise reduction, which can be used both in the office and when you just want to enjoy the music for yourself. Make Entertainment Trading A/S your headphones supplier and get great headphones wholesale.
Become a customer
Ready to get started?
Entertainment Trading is a real trading house, constantly looking for new suppliers and business partners: We work with everyone from small local businesses to the world's largest supermarket chains.
Products in this category
Selected products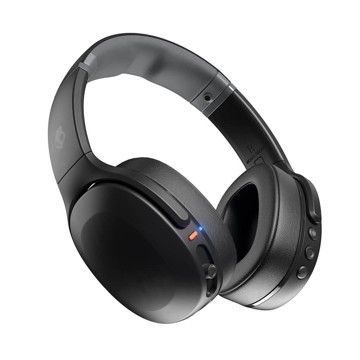 Skullcandy - Crusher EVO Over-Ear Wireless - Black
Audio & HiFi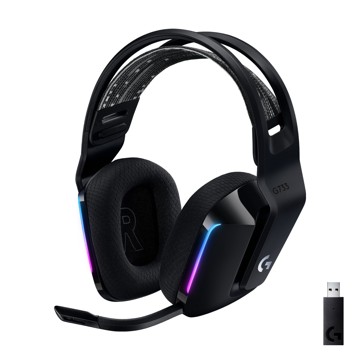 Logitech - G733 LIGHTSPEED Headset - BLACK - 2.4GHZ
Audio & HiFi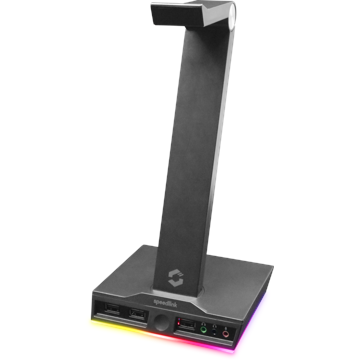 Speedlink - EXCELLO Illuminated Headset Stand, 3-Port USB 2.0 Hub, integrated Soundcard, black
Audio & HiFi
Brands in this category
Featured partner brands