Lenovo distributor & supplier
Any questions?
You are always welcome to contact us with any questions you might have.
Strong wholesale prices on strong products from Lenovo
We have gathered the best selection of Lenovo products for you in our wholesale catalog, where you can find everything from desktops and notebooks to accessories and monitors. All Lenovo products are designed with a focus on high productivity, solid stability and high performance. Among our wholesale Lenovo products, you will find some of the best screens on the market that combine comfort, functionality and design in one. Lenovo monitors are designed to make the PC experience as good as possible. This means that ergonomics has been considered, so that the screen can be carefully adjusted as needed. At the same time, the screens are energy-saving and equipped with an extra sharp image in an elegant screen design. Choose Entertainment Trading A/S as your Lenovo distributor and get access to a large selection of Lenovo wholesale products.
Common to all Lenovo products is their focus on quality. However, it does not have to go beyond the price. Because even though Lenovo delivers quality products, you still get it at reasonable prices, so everyone can ensure the best experience with their PC. Lenovo is the world's largest PC manufacturer in the number of PCs sold; and in our wholesale catalog you will find a large selection of Lenovo products, including PCs, tablets, workstations, servers, televisions and more. Despite the wide range of products, the company is probably still most often associated with laptops such as their IdeaPad.
Sign up and get access to wholesale Lenovo products for work, gaming and everyday use
Since the release of the Lenovo IdeaPad in 2008, the series has gained worldwide popularity. Lenovo IdeaPads covers a large range of laptops and therefore our selection is also growing continuously. With Lenovo IdeaPad comes top quality, great design and some of the best hardware components on the market. IdeaPads are primarily focused on everyday use. Still, laptops from IdeaPads can also be used for traditional work tasks and occupations, in addition to of course the study and general use. Lenovo IdeaPads are available in all price ranges, so everyone can get a reliable and powerful laptop, regardless of budget. The specifications obviously vary from model to model. From advanced IdeaPads with touch screen, 7th generation Intel Core i7 processor, DDR4 RAM, Bluetooth 4.1 function and fingerprint reader, to simple and affordable models. Order Lenovo IdeaPad in bulk at great wholesale prices.
In addition to great laptops and accessories for work and everyday use, Lenovo also has the Legion series which is ideal for gamers. With the Legion series, the latest game titles can be played in beautiful graphics, thanks to the impressive hardware. Several Lenovo Legion gamer laptops can even handle Virtual Reality games. If you want the best possible gamer experience, Lenovo's Legion is the right choice. Buy everything you need for your retail store or web shop at Entertainment Trading A/S with competitive wholesale prices and fast and worldwide delivery.
Become a customer
Ready to get started?
Entertainment Trading is a real trading house, constantly looking for new suppliers and business partners: We work with everyone from small local businesses to the world's largest supermarket chains.
Brand products
Selected products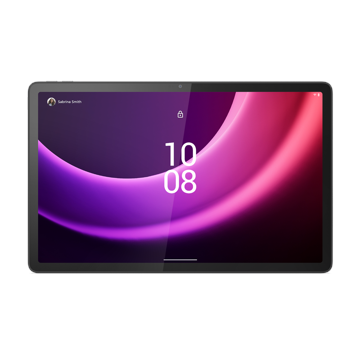 Lenovo - Tab P11 G2 MT8781 11.5" 4GB 128GB
Smartphones and Tablets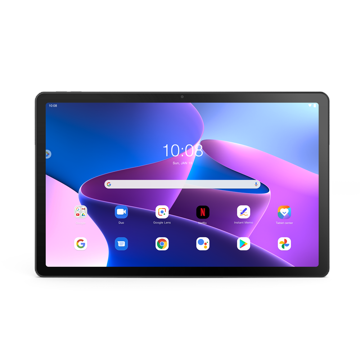 Lenovo - Tab M10 Plus 3Rd Gen TB128XU 10.61" 2000x1200 4GB 128GB LTE
Smartphones and Tablets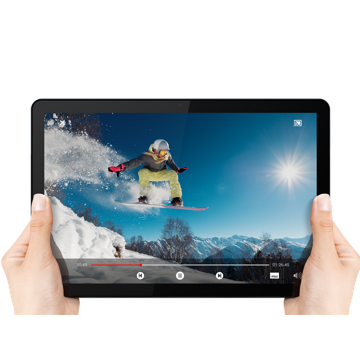 Lenovo - IdeaPad Duet Chromebook ZA6F 128GB
Smartphones and Tablets