Ticket to Ride board game wholesale
Any questions?
You are always welcome to contact us with any questions you might have.
Wholesale Ticket to Ride board games
Ticket to Ride is one of the biggest board game successes ever, and more than 4,000,000 copies of the game have been sold. There are five different base games, several extra card packs and a handful of other expansions, and the game also sells great in the tablet version. Find wholesale Ticket to Ride board games in our assortment, with competitive prices and worldwide shipping.
In short, Ticket to Ride is about connecting cities and/or countries with train routes. The game board depicts the United States, Europe, Asia or another land area where the destinations are connected by railways of different colors and lengths. The longer routes that can be established, the more points. At the start of the game, some mission cards are received, which indicate which cities are to be linked together.
Sign up and get access to base games, expansions and special editions from Ticket to Ride
To play Ticket to Ride, you must have a basic game, as this is where you get all the basic things, such as small plastic trains, train tickets, etc., that are necessary for you to get started with the game. You will therefore find a large selection of different basic games in our wholesale Ticket to Ride selection. Order Ticket to Ride in bulk and get fast and worldwide delivery.
In addition to basic games, you will also find many Ticket to Ride wholesale expansions editions, special editions and quick editions in our wholesale catalog. The quick editions are family-friendly versions, where a game only takes about 20 minutes to play. Our Ticket to Ride wholesale assortment also includes the First Journey edition, which is perfect for playing with the children in the family. Make Entertainment Trading A/S your Ticket to Ride distributor and get access to all the editions that you need for your retail store or web shop.
Become a customer
Ready to get started?
Entertainment Trading is a real trading house, constantly looking for new suppliers and business partners: We work with everyone from small local businesses to the world's largest supermarket chains.
Brand products
Selected products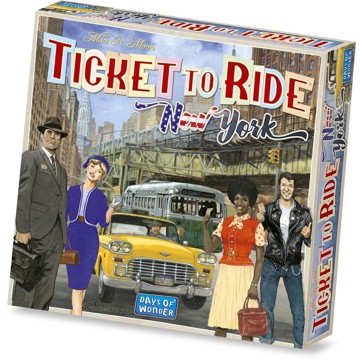 Ticket To Ride - New York (English)
Games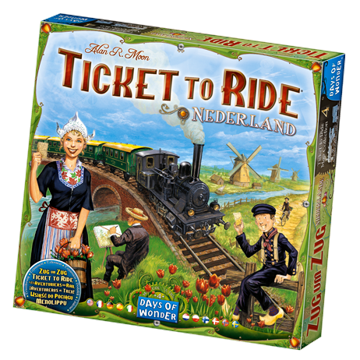 Ticket To Ride - Nederland
Games
Ticket To Ride - USA 1910
Games