Razer wholesale distributor & supplier
Any questions?
You are always welcome to contact us with any questions you might have.
Razer wholesale equipment designed by gamers for gamers
Razer was established in 2005 and the brand is today the world's leading lifestyle brand for gamers. With a fan base spanning all continents, Razer has designed and built the world's largest gamer-focused ecosystem with high-performance gaming peripherals and Blade gaming laptops. Razer products raise the level of gaming and are easy to recognize with the green logo and the series name of insects and reptiles. Kraken, Deathadder and Mamba are some of the well-known product names that we sell at Entertainment Trading A/S. Also find their product series Kitty which is specially designed for girls. Explore our B2B shop with wholesale Razer products.
If you are looking for gaming equipment for your business, then you should not miss our wholesale products from Razer. Razer is known for making mouses, keyboards, headsets, etc. for high-end gaming enthusiasts, in ergonomic design. If you need a new gamer mouse, a mechanical keyboard, or maybe a nice case, then you will find it from Razer. They are behind a large number of well-designed hardware, and we are pleased to be able to offer a wide assortment of high-end gaming equipment from Razer wholesale. Order Razer wholesale products from Entertainment Trading A/S easily and conveniently in bulk at competitive prices.
Sign up and get access to wholesale Razer products
At Entertainment Trading A/S you will find a wealth of wholesale Razer products with the distinctive logo of green snakes, no matter what type of gamer you are. Explore our many wholesale Razer mouses, keyboards and headsets. Razer's headsets are specially designed to deliver unsurpassed sound and give tactical advantage, in our B2B shop you will find different sizes and designs. Hands and grips are different, which is why Razer has developed mouses in different sizes and designs, so you can find the mouse that best suits your hand. On Razer keyboards, it's easy to set up macros, giving you easy access to key commands. Some keyboards even have extra macro keys so you can have your macros assembled easily accessible on the side of the keyboard. Check out current prices and stock at our B2B shop, and get cheap bulk offers with Entertainment Trading A/S as your Razer distributor.
Become a customer
Ready to get started?
Entertainment Trading is a real trading house, constantly looking for new suppliers and business partners: We work with everyone from small local businesses to the world's largest supermarket chains.
Brand products
Selected products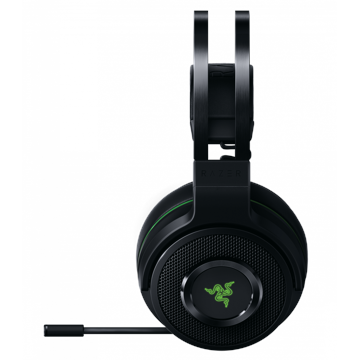 Razer Thresher Xbox One Headset
Xbox One