Olaplex wholesale distributor & supplier
Any questions?
You are always welcome to contact us with any questions you might have.
Buy Olaplex wholesale hair care products at great prices
Find the professional hair treatment system Olaplex here at Entertainment Trading A/S. With a presence in more than 100 countries at selected retailers, Olaplex has today developed into one of the largest independent hair care brands in the world. Olaplex has won more than 40 international awards for their unique hair products. Buy Olaplex wholesale products with competitive prices and worldwide shipping. As your Olaplex distributor we offer Olaplex products in bulk quantities.
Olaplex offers effective hair care with a series of specially developed hair care products, which are made from ingredients of the absolute highest quality. Although part of the Olaplex treatment takes place at a hairdresser, Olaplex offers a wide range of effective products that are perfectly suited for the care and treatment of the hair for home use. Find e.g., the professional salon set and Olaplex Hair Perfector No. 3 in our wholesale assortment, a hair treatment that is used both before and after coloring the hair.
Sign up and get access to popular hair care products from Olaplex
Here you will find a large selection and great prices on effective hair care products from the innovative and extremely successful American beauty brand Olaplex. Whether you are looking for a hair treatment, hair oil, hair mask, shampoo, conditioner for hair care both before and after treatment of colored hair, you will surely find a product from Olaplex for your business. So, whether you are looking for popular products in series such as Olaplex No. 3, no. 4, no. 5, no. 6, no. 7 or No. 8, you will always find a wide assortment of products from the popular hair care brand at Entertainment Trading A/S.
Become a customer
Ready to get started?
Entertainment Trading is a real trading house, constantly looking for new suppliers and business partners: We work with everyone from small local businesses to the world's largest supermarket chains.
Brand products
Selected products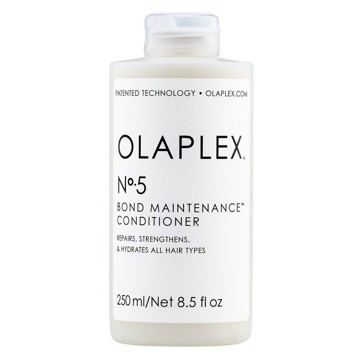 Olaplex - Bond Maintainance Conditioner Nº5 250 ml
Hair care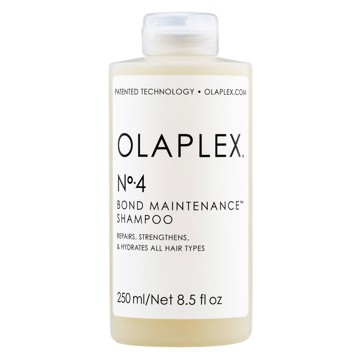 Olaplex - Bond Maintainance Shampoo Nº 4 250 ml
Hair care
Olaplex - Bond Smoother No. 6 100 ml
Hair care