NERF wholesale distributor
Any questions?
You are always welcome to contact us with any questions you might have.
Sign up and get access to cool NERF pistols and rifles
The action sports brand NERF is known for producing the coolest blasters and Super Soakers that encourage fun, social and active play. There is full action on when the big NERF blasters are full of colorful shots that should hit the target. Intense combat is planned when you go into combat with a NERF blaster from Hasbro. In our large selection of wholesale NERF products, we offer many different pistols and rifles. Order wholesale NERF blasters in bulk with worldwide shipping.
NERF toys have become popular all over the world. NERF is an abbreviation for Non-Expanding-Recreational-Foam, and is a sliding toy intended for indoor use. One of the coolest things about NERF blasters is that they are very realistic. The shoots are soft, so it doesn't hurt to be hit. In addition, you will find wholesale NERF blasters in several different sizes, and you can fit several shots. In our B2B shop you will find everything Entertainment Trading A/S has to offer within NERF wholesale products, see current prices and stock always.
Toy weapon for the beginner and the trained shooter from NERF
A NERF blaster meets all girls' and boys' needs for action and speed at play. The cool NERF blasters with foam cartridges top a lot of wish lists for both Christmas and birthdays for children and middle ages. In our B2B shop you will also find super cool accessories for NERF wholesale. Here you can choose from extra foam cartridges, masks, vests and much more from Entertainment Trading A/S.
When you need to find the right NERF blaster, you will find a wide selection of different sizes. That way, you can find a NERF for both beginners or more advanced players in our wide wholesale selection. At the same time, a smaller NERF blaster is also suitable for younger children who are not too violent. A bigger NERF is a sure hit for bigger kids and childish souls who love action play. Explore our large selection of wholesale NERF products at competitive prices.
Become a customer
Ready to get started?
Entertainment Trading is a real trading house, constantly looking for new suppliers and business partners: We work with everyone from small local businesses to the world's largest supermarket chains.
Brand products
Selected products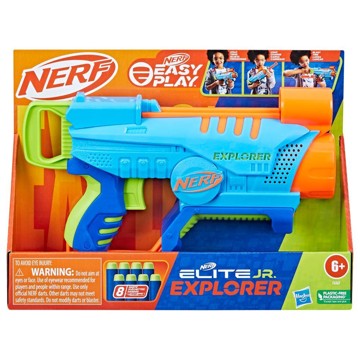 NERF - Elite Junior Explorer (F6367)
Outdoor Toys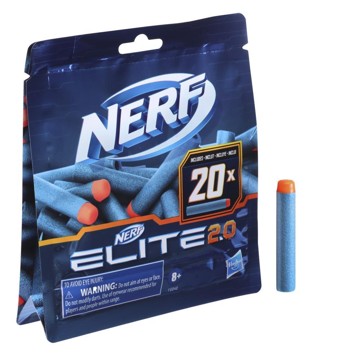 NERF - Elite 2.0 Refill 20 Darts (F0040)
Outdoor Toys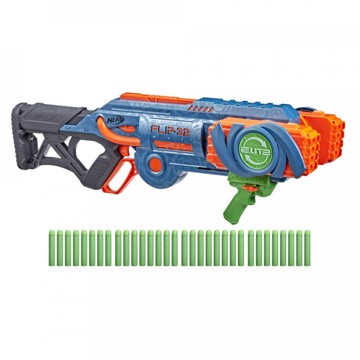 NERF - Elite 2.0 FLIP 32 (F2553EU4)
Outdoor Toys