Clarins wholesale distributor & supplier
Any questions?
You are always welcome to contact us with any questions you might have.
Explore a wide assortment of wholesale Clarins beauty products
Order wholesale Clarins beauty products for both men and women. Clarins is a world-famous beauty brand which with its innovative research, natural ingredients and effective techniques has created revolutionary skin care and makeup, for women of all ages. Our wholesale Clarins assortment includes skin care, deodorants, sunscreen and lip care. As your Clarins distributor you get cheap prices and worldwide shipping.
Clarins is known worldwide for their unique series of skin care, fragrances and care products. Not only for women but also for men. Skin care for men is important, and therefore you will also find Clarins Men in our large selection with products such as cleansing products, nourishing and moisturizing creams for face and eyes and skin care for before and after shaving.
Sign up and get products from Clarins with worldwide shipping and great prices
Purchase one of Europe's leading luxury skin care brands. Clarins makes products for women with all skin types, ages and skin problems. Clarins has skin treatments that suit every need in the field of face masks, exfoliation, cleansing products and moisturizers. In our wholesale catalog you will also find Clarins wide assortment of makeup consisting of foundations, lipstick, as well as eye makeup and face makeup. Make Entertainment Trading A/S your Clarins supplier and get bestseller products for your retail store and web shop. We offer products in bulk and with competitive prices.
Become a customer
Ready to get started?
Entertainment Trading is a real trading house, constantly looking for new suppliers and business partners: We work with everyone from small local businesses to the world's largest supermarket chains.
Brand products
Selected products
Clarins - Twist to Glow - 01 Glowy Coral
Makeup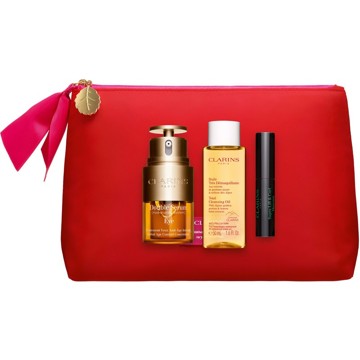 Clarins - Double Serum Eye Giftset
Skin care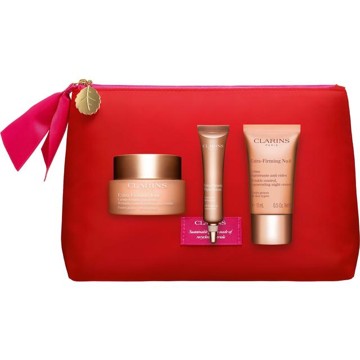 Clarins - Extra-Firming Giftset
Skin care