Bosch wholesale distributor
Any questions?
You are always welcome to contact us with any questions you might have.
Bosch tools and Bosch machines of high quality
Bosch is one of the world's best and most popular in a wide range of areas, such as car spare parts, power tools for craftsmen and do-it-yourselfers, garden machines and garden tools, energy and environmental products. Among their best known products are their power tools for the home: Drills, hammer drills, digital measuring tools, high pressure cleaners, planers, industrial vacuum cleaners, grinders, circular saws, jigsaws and much more.
No matter what tool you are looking for, you can almost always find Bosch tools in our wholesale catalog that can solve the task. Bosch is known for producing high quality products. A good example of a popular product among both private and professional is the Bosch screwdriver. You will find a wide selection of Bosch screwdrivers at Entertainment Trading A/S at competitive wholesale prices.
Sign up and find everything from Bosch household tools to Bosch garden machines
Bosch produces their power tools in two different series, a green series and a blue series. The blue series is characterized as Bosch Professional and is basically aimed at the professional craftsman who has to use a tool every day of high quality. The green series is aimed at the DIY man or woman and is a more economical tool that still meets the requirements and quality needed. As your Bosch distributor we offer both the green series and the blue series from Bosch, with everything you need for your retail store or web shop in one place.
In addition to power tools for the craftsman and the demanding DIY man, there is a wide quality range in Bosch garden machines and Bosch household machines. Find, for example, a Bosch vacuum cleaner that can be used both as an ordinary vacuum cleaner, but also as a vacuum cleaner in the workshop or in the garden. Precisely garden machines are one of the areas where Bosch offers many benefits. In our wholesale assortment you will find both a Bosch lawn trimmer, chainsaw, patio washer and much more - and of course also both a Bosch hedge trimmer and lawn mower. Order everything in bulk and with worldwide shipping. Bosch is a strong supplier of garden machines to anyone who cares about quality.
Become a customer
Ready to get started?
Entertainment Trading is a real trading house, constantly looking for new suppliers and business partners: We work with everyone from small local businesses to the world's largest supermarket chains.
Brand products
Selected products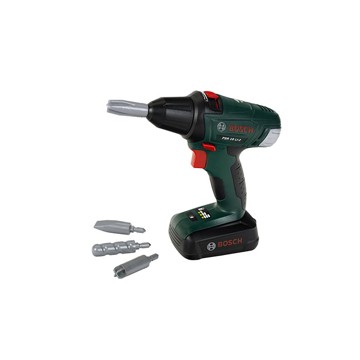 BOSCH - Cordlless drill / Screwdriver (KL8567)
Pretend Play
Bosch Professional GDX 18V -200 C Solo, Cordless Impact Driver/Wrench
Power & Hand Tools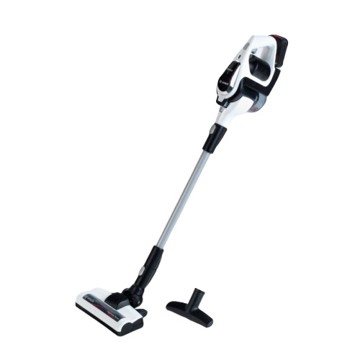 Bosch - Play Vacuum Cleaner (KL6812)
Pretend Play