Any questions?
You are always welcome to contact us with any questions you might have.
Explore a large selection of wholesale gaming consoles and gaming equipment
Gaming is about entertainment and community, fun and trouble. It's about escapism. The gaming industry today is larger than the film and music industry when we talk about annual revenue. With the constant innovation, the gaming universe is entering a golden age. Right here in our gaming universe you will find a large selection of wholesale gaming computers, consoles, gaming equipment and accessories from all the well-known brands and manufacturers. We have a huge assortment of everything from wholesale gamer computers, consoles and streaming equipment to wholesale gamer chairs, keyboards and monitors.
Everyone remembers their first experience with a game console. Whether it was at the local club, at a friend's or at home in the living room. It was addictive - and people cannot get enough. It can be difficult to choose which gaming console to choose. Either you are a hardcore fan of one console or the other and focus on the newest model - or you are a beginner and have to make your first choice. At Entertainment Trading A/S, we offer a large selection of wholesale gaming consoles from all the most popular brands such as Sony and Xbox. Order wholesale gaming consoles and gaming equipment with competitive prices and worldwide shipping.
Sign up and get access to wholesale gaming products from popular brands
Gaming is one of the activities or hobbies that is moving forward. As our society becomes more and more digital, we also get new and better ways to entertain ourselves. Especially the gaming world has become a hugely popular online entertainment method. Gaming is in itself a cool hobby, but it is not worth much if you do not have the right gamer equipment. Gaming equipment consists of everything you may need when you are a gamer, and it ranges from gaming chairs, gaming mice and the LED light that will decorate your setup. Whether you are just starting out and missing all the gamer equipment, or you are just missing a single gaming thing, we have it all here at Entertainment Trading A/S.
Of course, there is some gamer equipment that is absolutely essential for those who play, and other things that are just there to get an extra cool experience when gaming. A headset with good sound, a proper mouse and a cool keyboard are of course the things you cannot do without. If you have control over the most essential things, new things can be added to the setup to make it extra cool. As your wholesale gaming supplier, we can offer you everything the gamer loves for your retail store or web shop. Get access to wholesale prices and order in bulk.
Become a customer
Ready to get started?
Entertainment Trading is a real trading house, constantly looking for new suppliers and business partners: We work with everyone from small local businesses to the world's largest supermarket chains.
Products in this category
Selected products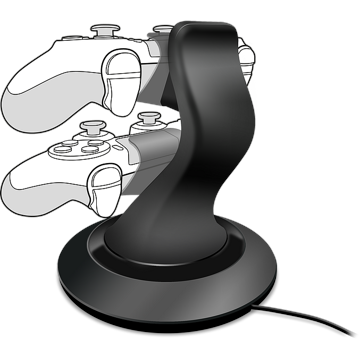 Speedlink TwinDock Charging System for PS4, Black (SL-4511-BK)
PlayStation 4
DON ONE - GMIC200 DUAL Universal Duets Twin USB Microphone Pack (PS5/PS4/PS3/Xbox One/Xbox 360/PC/DVD)
PlayStation 4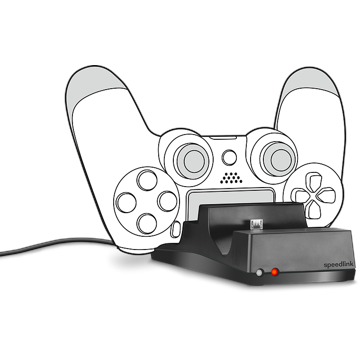 Speedlink - JAZZ USB Charger – for PS4, black
PlayStation 4
Brands in this category
Featured partner brands