Yonex wholesale distributor
Any questions?
You are always welcome to contact us with any questions you might have.
Explore Yonex products, the professional badminton brand
Yonex is the biggest badminton brand worldwide and they sponsor many top players in the world. At Entertainment Trading A/S we have a large selection of wholesale badminton rackets from Yonex, and you can find badminton rackets in all price ranges and for all levels. Yonex of course has a badminton racket for any badminton player who is aware of quality, design and innovation. They have different series, each representing the different types of badminton rackets that exist. Explore our assortment of wholesale Yonex products with badminton rackets and badminton accessories at competitive prices.
It is by far the biggest brand in badminton and of course they are also first with the latest technologies and materials in rackets. With over 70 years of experience, Yonex knows exactly what it takes to develop the latest materials and technologies. This is also one of the reasons why so many star players from all over the world play with a badminton racket from Yonex. So, if you are looking to sell great badminton products from a well-known brand at your retail store or web shop, Yonex is the right choice. Order Yonex from Entertainment Trading A/S in bulk easily and conveniently.
Sign up and get access to rackets, clothes and much more from Yonex
Yonex is an incredibly popular brand in the world of badminton, tennis and golf. Today, it is a successful global sports company, which also sponsors a number of top athletes. Yonex is the leading brand for many professional badminton players such as Viktor Axelsen, Marcus Ellis, Lauren Smith and Kento Momota. The brand is best known for their Isometric technology, which was originally developed for tennis rackets. It is scientifically proven that with a Yonex Isometric designed frame shape, you get an increased sweet spot and thereby even better play without compromising on the playing characteristics. Throughout the years, Yonex has further developed the Isometric form, so you get even more power and control in the game, and no one has been able to beat that yet.
With Entertainment Trading A/S as your Yonex distributor you get access to a large selection of wholesale Yonex badminton rackets and accessories such as badminton strings, badminton socks, string paint, badminton nets and badminton clothes. In our B2B web shop you will always find the current prices and stock. We offer fast and worldwide delivery.
Become a customer
Ready to get started?
Entertainment Trading is a real trading house, constantly looking for new suppliers and business partners: We work with everyone from small local businesses to the world's largest supermarket chains.
Brand products
Selected products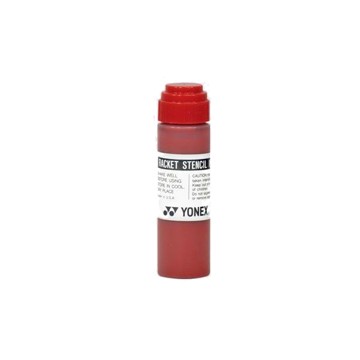 Yonex AC414EX Stencil Ink
Badminton