Peppa Pig wholesale distributor & supplier
Any questions?
You are always welcome to contact us with any questions you might have.
Peppa Pig items for both fun and play, both also for everyday life
Peppa Pig is much loved by children. Sweet Peppa Pig and her family and friends are known from the popular children's TV-show, and with her sweet and funny stories Peppa Pig is good entertainment for smaller children. Purchase Peppa Pig products wholesale, you will find all kinds of different Peppa Pig items such as toys, accessories, games, merchandise and much more. Explore our large selection of Peppa Pig products for children.
At Entertainment Trading A/S you will find a large selection of Peppa Pig toys. Peppa Pig is a lovely, gracious and mischievous pig, who lives with her little brother George Pig, Mummy Pig and Daddy Pig. In our large selection of Peppa Pig toys and Peppa Pig board games, you will also find packages with Peppa Pig's friends such as Suzie Sheep, Zoe Zebra, Danny Dog and Freddy Fox. Besides toys you will also find products for daily life such as Peppa Pig lunch boxes, water bottle, backpacks and bed sheets. We offer different versions of Peppa Pig bed sheets with different colors and motives.
Sign up and get access to our wholesale selection of Peppa Pig items
As a Peppa Pig wholesale supplier we offer a wide collection of Peppa Pig products for children and babies. The popular Peppa Pig character will bring a smile to any child's face. In our wholesale catalogue you can find a lot of different licensed Peppa Pig items. You will always find high-quality goods in our product selection.
Get Peppa Pig wholesale with great prices and worldwide shipping. Make Entertainment Trading A/S your Peppa Pig distributor and get Peppa Pig bulk items easily and conveniently for your business.
Become a customer
Ready to get started?
Entertainment Trading is a real trading house, constantly looking for new suppliers and business partners: We work with everyone from small local businesses to the world's largest supermarket chains.
Brand products
Selected products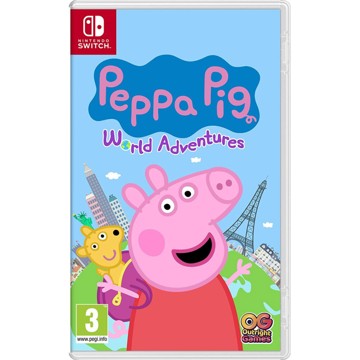 Peppa Pig: World Adventures
Nintendo Switch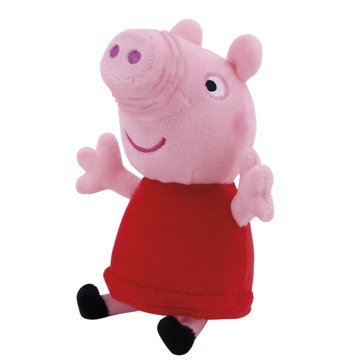 Peppa Pig - Plush Giggle & Snort (07429)
Stuffed Animals & Plush Toys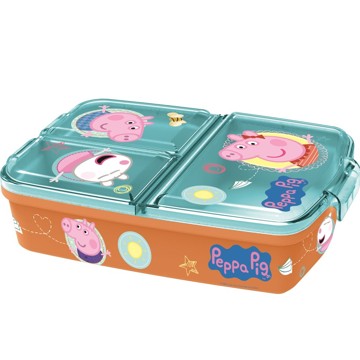 Euromic - Multi Compartment Sandwich Box - Peppa Pig (088808735-13920)
School