Nintendo wholesale distributor & supplier
Any questions?
You are always welcome to contact us with any questions you might have.
All-in-one gaming console from Nintendo
Nintendo is a multinational company based in Japan that has been focusing on games since it was founded in 1889. Nintendo is world famous for their game series like Mario, The Legend of Zelda and Pokémon. The company is also behind several iconic consoles, such as the NES, Nintendo 64, various Game Boys, Nintendo 3DS, Nintendo Wii and now the Nintendo Switch. Explore our large selection of Nintendo wholesale products, where you will find games, consoles, controllers and many accessories.
Nintendo is one of the most popular gaming consoles in the world and a hit with both kids and adults. Nintendo has created one of the game consoles that you can take anywhere - it can be used on the TV screen at home or taken with you on the go. We always provide a wide selection, so you are guaranteed to find the wholesale Nintendo products you need for your retail store or web shop.
Sign up and get access to Nintendo Switch wholesale
Nintendo has been popular for many years, and this is because they continue to innovate in the gaming world. In early 2017, the Nintendo Switch was launched. The best feature of the Nintendo Switch must definitely be that you can use it as a classic console at home and at the same time have it with you on the go. When you are at home, click the two handheld controllers together into one. They're called Joy-Cons. When you are on the go, click them on the screen and then you can play as on a Game Boy. Find consoles, controllers and games from the popular Nintendo in our large wholesale selection. As your Nintendo distributor you can always see current prices and stock on wholesale Nintendo products such as Nintendo Switch and Nintendo Joy-Con in our B2B shop.
Become a customer
Ready to get started?
Entertainment Trading is a real trading house, constantly looking for new suppliers and business partners: We work with everyone from small local businesses to the world's largest supermarket chains.
Brand products
Selected products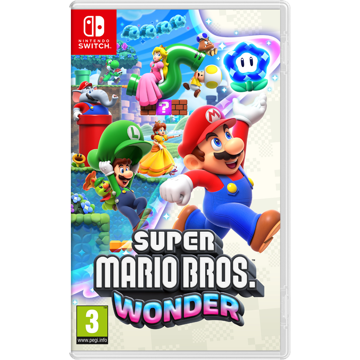 Super Mario Bros. Wonder (UK, SE, DK, FI)
Nintendo Switch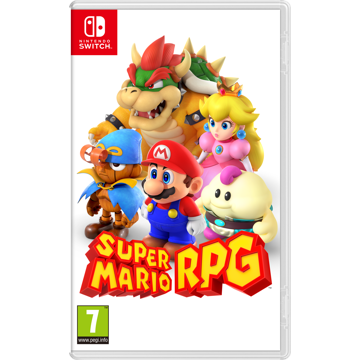 Super Mario RPG
Nintendo Switch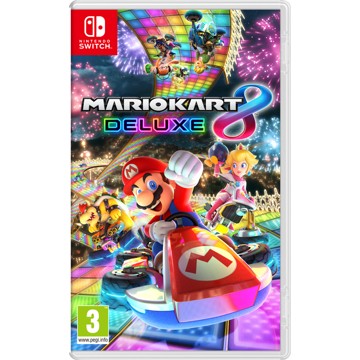 Mario Kart 8 Deluxe
Nintendo Switch