Barbie wholesale distributor
Any questions?
You are always welcome to contact us with any questions you might have.
Find a comprehensive range of Barbie toys. We have everything from dolls, dollhouses to doll costumes
Wholesale Barbie Dolls and all the needed accessories from Barbie cars and houses, to clothing and shoes. The Barbie doll is the most famous doll that has ever been mass-produced. The Barbie doll was first introduced in 1959 by the company Mattel and has evolved a lot over the years. You will find all kinds of Barbie dolls and accessories in our wholesale catalog, and as a Barbie distributor we can offer you great prices and worldwide shipping.
Today, Barbie is much more than just a beautiful doll. She has evolved a lot through her time and is found today in many different kinds. With Barbie dolls, children can play many games with themselves and with friends and spend several hours brushing hair and getting dressed. You will find all kinds of different types of Barbie dolls, also Ken and Barbies little sister Chelsea is a part of our wide product selection.
Sing up and explore a world full of wholesale Barbie, only your imagination is limited
Most girls and boys have played with a Barbie doll, whether it was Ken, Barbie or one of the others. With these dolls, it becomes possible for children to live out what most of them dream of: a princess life. With an almost limitless selection of clothes and dolls, as well as accessories, pets and cars, it is clear that children love these dolls. In our wholesale catalog you will find everything to build a whole Barbie world.
The demand for Barbie will never end and as your Barbie supplier, we can offer a universe of Barbie dolls and accessories. Get Barbie wholesale prices and bulk Barbie dolls from Entertainment Trading A/S.
Become a customer
Ready to get started?
Entertainment Trading is a real trading house, constantly looking for new suppliers and business partners: We work with everyone from small local businesses to the world's largest supermarket chains.
Brand products
Selected products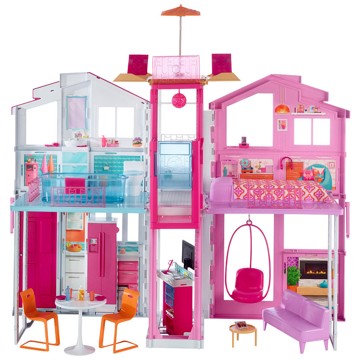 Barbie - Malibu Town House (DLY32)
Dolls and Dollhouses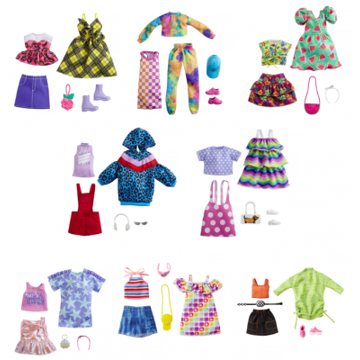 Barbie - Fashion 2-Pack Assortment (GWF04)
Dolls and Dollhouses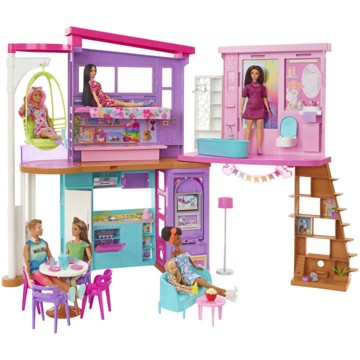 Barbie - Vacation House Playset (HCD50)
Dolls and Dollhouses