Avengers wholesale distributor
Any questions?
You are always welcome to contact us with any questions you might have.
Explore an epic action universe and fulfill all superhero dreams
Marvel is behind the cool Avengers series, which is a series where some of the coolest superheroes from the Marvel universe have to stand together and fight together to overcome the evil forces. In Avengers there are an incredible number of heroes but some of the biggest names are probably heroes like Captain America, Thor, Hulk and Iron Man. Find officially licensed wholesale Avengers toys and get worldwide shipping. Stock up on Iron Man, Captain America, Hulk, Loki, Black Panther and other amazing Marvel toys from the Marvel Studios Universe Avengers with wholesale prices.
As an Avengers distributor you can find fan favorite toys, figures, merchandise, masks and Avengers costumes in Marvel characters created by Stan Lee and other renowned writers. From our wide Avengers selection, you can find the latest DVD and Blu-Ray movies, and TV-series, and also Avengers merchandise for kid's room decoration, Avengers Funko! POP characters, constructable toys, Avengers LEGO, Avengers card game, and Avengers board games.
Sign up and get access to toy, games, movies and much more from Avengers
Avengers is both made as a cartoon, feature film and then of course as cool toys. Both action characters are available which provide a good opportunity to fight against each other's characters or perhaps play a scene from the cartoon or feature film. But there are also board games and video games that you can really play in the cool universe with the famous superheroes.
By choosing us as your Avengers wholesale distributor you get access to our Avengers wholesale catalog, including all the popular Avengers superhero characters and their enemies and other characters, Doctor Strange, Spider Man, Nick Fury, Black Widow, Ultron, Hawkeye, Falcon, Winter Soldier, Thor, Thanos, Deadpool, X-Men, Magneto to name a few of the most iconic ones. The Avengers wholesale selection also includes the Titan Hero, Mech Strike and Bend & Flex series.
Become a customer
Ready to get started?
Entertainment Trading is a real trading house, constantly looking for new suppliers and business partners: We work with everyone from small local businesses to the world's largest supermarket chains.
Brand products
Selected products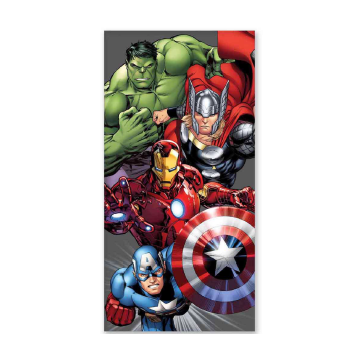 Towel - 70x140 cm - Avengers (110051)
Textile and Interior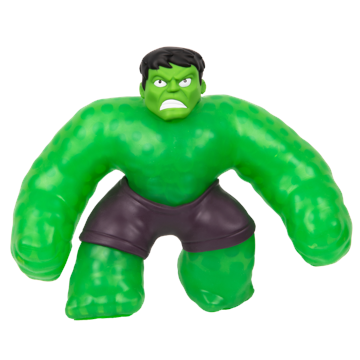 Goo Jit Zu - Marvel Superhero - Giant Supagoo Hulk (40-00758)
Figures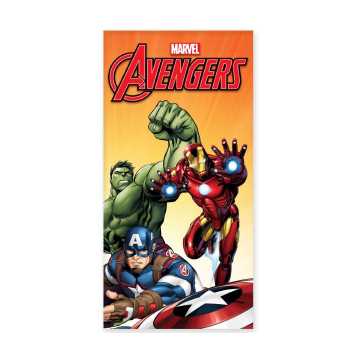 Towel - 70x140 cm - Avengers (110049)
Textile and Interior